MyMBT Messaging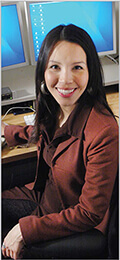 MyMBT Messaging provides a single platform for group communication across multiple sites, both inside and outside health-care settings. This tool is used by health-care providers to communicate between each other but not with patients. The tool is intended for communication purposes only and does not replace standard patient documentation.
MyMBT Messaging can be used on a computer, Android or iOS mobile devices.
Resources
If you are a health-care provider and are interested in obtaining the MyMBT Messaging service, complete the MBT Intake Form below.