eConsult (BASE or Store and Forward)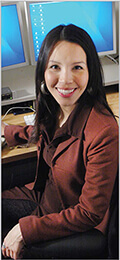 eConsult is a secure web-based application that allows primary health-care providers to consult with specialists for advice, recommendations, and/or diagnosis about some non-urgent health-related conditions.
How does eConsult work?
A primary health-care provider determines if a consultation with a specialist is required and creates an electronic referral containing the patient's information and medical history, including any relevant files (i.e. images, test results, medical reports, etc.). The specialist then reviews the information provided and responds within the application. The care remains with the primary health-care provider who will follow-up with the patient based on the specialist's recommendations.
(Note: Quebec does not participate in the inter-provincial reciprocal billing agreement for physician services. Therefore, specialists are unable to provide eConsult services for Quebec patients.)
What are the benefits?
eConsult may prevent the need for a patient to see a specialist and the care will remain with the primary-care provider. This may decrease time spent away from home and work while reducing stress and travel costs. If either the patient or the health-care provider feels that eConsult is not appropriate for the health problem, a follow-up appointment will be arranged.
Is eConsult safe and secure?
Any personal health information that is collected, recorded, stored, transferred, used or disclosed, will be done in accordance with The Personal Health Information Act (PHIA) and the Shared Health policies.
Intake Forms
eConsult (Store and Forward: If you are a health-care provider interested in using this service at your site, or if you are a specialist and would like to provide this service, please complete and submit the intake form.
BASE eConsult: If you are a health-care provider interested in registering for this service please complete and submit the BASE eConsult Manitoba Participant Information and Consent Form.
Ces renseignements sont disponibles en français.