About Us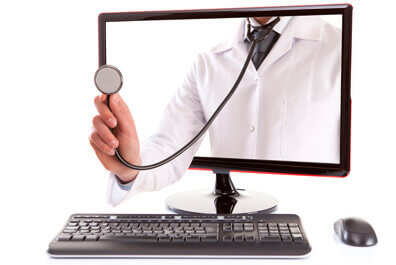 MBTelehealth provides Manitobans with access to health services through the use of technologies, to overcome the barriers of distance, time, and expense.
Through the use of secure networks, MBTelehealth provides tools that connect people to the information and services they require to manage their health and well-being closer to home.
MBTelehealth has staff located in all of the Regional Health Authorities within Manitoba. Our staff supports IT operating needs, delivery of all of our virtual services within the five Regional Health Authorities (RHA) in Manitoba, and acts as the communication link between MBTelehealth, RHA's and First Nations Inuit Health. They ensure processes and guidelines are adhered to, reflect best practices and identify areas of concern that may impact services.
They provide leadership for integration of the technology and work with programs to identify new areas for telehealth usage. The team works with the appropriate site contacts in order to conduct site assessments for proposed new sites and orientate new providers and programs to the MBTelehealth processes.
The team also participates in research and development activities and investigates new innovative technologies that fit with MBTelehealth vision and strategic goals.